Honors College Bestows Honors to 182 Graduates at Spring Commencement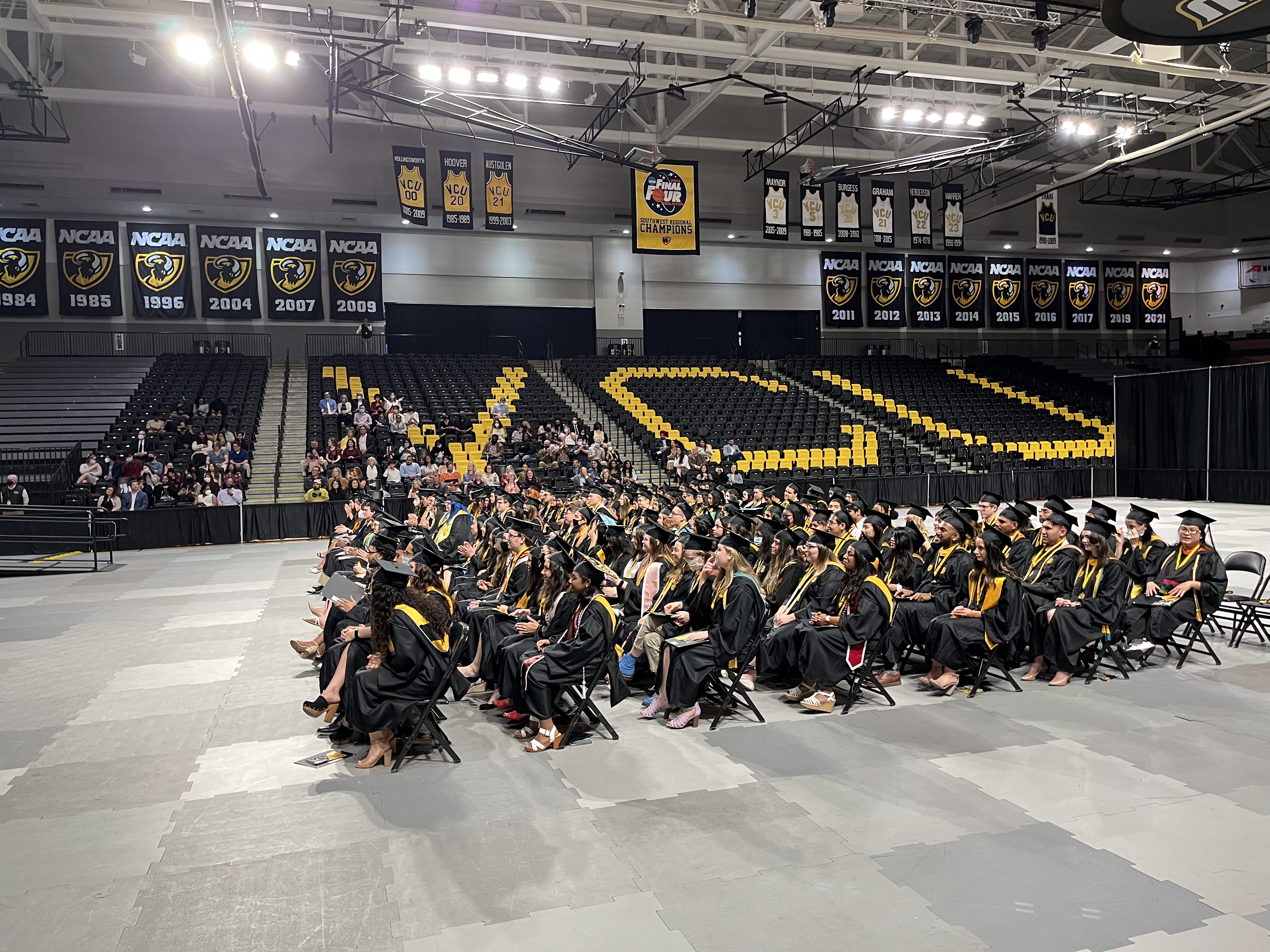 The Virginia Commonwealth University Honors College bestowed Honors to 182 graduates, the highest academic accolade given to VCU undergraduate students, at its Spring 2022 commencement ceremony on Thursday, May 12.
Students, their families and Honors College faculty and staff gathered in the Siegel Center to celebrate the milestone.
Honors College Dean Scott Breuninger, Ph.D. praised the graduates for overcoming adversity and learning obstacles brought forth by the COVID-19 pandemic.
"You have learned the skills that will be necessary no matter what you are going to do next," Breuninger said. "Whether you are going to medical school or law school, graduate school or working in the arts, teaching or working in business, the education that you received at VCU as part of the Honors College will stay with you, and I hope will provide you with an advantage no matter what comes next."
Honors graduates received degrees from the College of Engineering, the College of Humanities and Sciences, the L. Douglas Wilder School of Government and Public Affairs, the School of Business, the School of Social Work, the School of Nursing, the School of Education, University College and VCU Life Sciences.
Andrea Goulet, Honors alum and founder of the software company Corgibytes, told graduates to shed the idea that "perfect" exists and to learn from the challenges they will face going forward.
"Change always happens," Goulet said. "You have learned what it means to be resilient."
Change always happens. You have learned what it means to be resilient.
Goulet also encouraged students to practice empathy and to let empathy lead them both in personal and professional decisions.
"Empathy builds trust," Goulet said.
The Honors College was established in 1983 to create a vibrant community and a rigorous program of study for academically talented undergraduate students at Virginia Commonwealth University. Honors students have attained distinction through both academic achievement and a commitment to learning in the best of the University's tradition. Honors students have completed a demanding curriculum, chronicled the entirety of their undergraduate education in an Honors dossier, and are active, contributing members in the Honors community. Graduation with University Honors is the highest accolade offered by Virginia Commonwealth University.