Honors Student Discovers Passion for Wellbeing and Community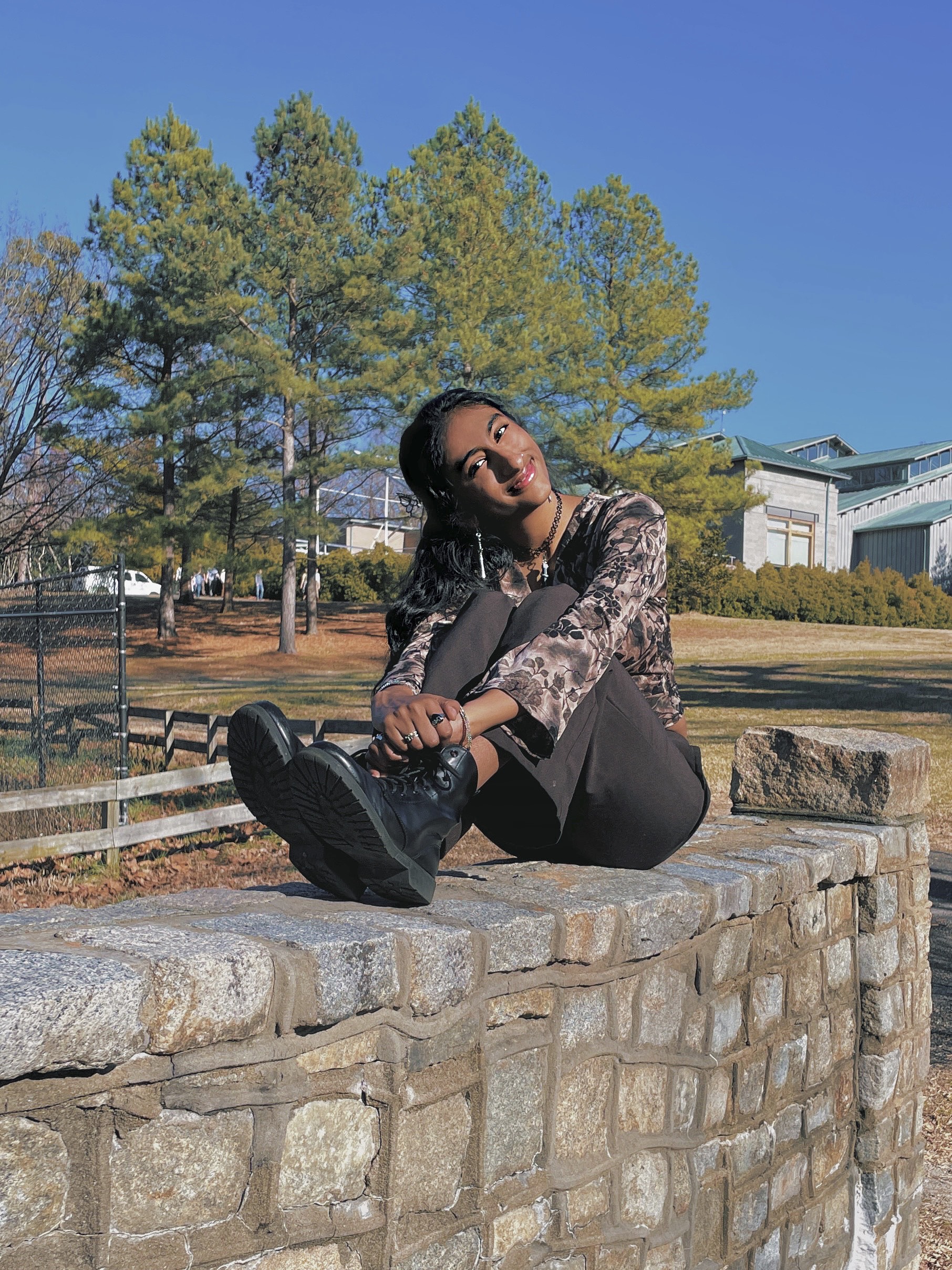 Arya Kalathil is an Honors College Junior majoring in Psychology and Sociology in the College of Humanities and Sciences. While in the Honors College, Arya has found a passion for wellbeing and mindfulness. That passion has spurred her to help her fellow students in the Honors College recognize the benefits of self-care, community and wellbeing. Arya, who leads the Honors College Wind Down Wednesdays, answers some questions below about why she chose the Honors College, what she is currently up to and what's next!
Why did you want to enroll in the Honors College?
I was browsing through the Honors College website while researching about VCU, and was simply stuck on the "Student Wellbeing" page of the website. I was especially fascinated by Wind Down Wednesdays and the concept of having this space and time each week that I could come to in order to prioritize my mental health. It was clear to me that Honors emphasized mental wellbeing and supported their students through the struggles that come with being a high achieving student. This has always been one of my core values, promoting my own wellness as well as that of my community, so I knew I would find my community in Honors.
What has been one of your favorite memories as an Honors student?
My favorite Honors memory was talking to prospective first-year Honors students at the Special Day with Honors event last spring. I was psyched to share my passion for wellbeing and my experience at Honors with them, and they were so curious and enthusiastic that the experience reminded me why it's important to have programs like these within universities.
You are incredibly involved in the student wellbeing aspect of the Honors College. Why do you feel this is such an important part of the Honors experience?
All university students face challenges with mental health, especially Honors students who take on a more demanding course load and strive to engage in extracurricular activities as well. If I couldn't find a resource that I wish I had, I figured I might as well create spaces that help other students, and set the groundwork for better resources and opportunities for students to get involved with taking care of themselves and immersing themselves in their community.
I try to facilitate these conversations and spread awareness to Honors students through my roles as a teaching assistant for the Honors Flourishing course, mentor for incoming freshman, Co-President of Honors Student Wellbeing Team, Student Lead of Wind Down Wednesday and even to Richmond high schoolers by teaching the Wellbeing, Mindfulness, and Happiness course at Open High.
What are your future academic and/or career goals?
After I graduate with my bachelor's from VCU, I'll be pursuing a doctoral degree. I'd like to serve as a psychologist for adolescents in a clinical setting and practice psychotherapy.
What advice do you have for current or future Honors students?
I know it's intimidating to move out of your comfort zone, but take advantage of all the resources and opportunities VCU and RVA has to offer you! Ask upperclassmen, mentors or TAs about what they recommended you do, and do your own research online as well. There is so much to do and see, and this is the time to try things out and figure out what you like and don't like.
Favorite spot in Richmond: Maymont
Favorite spot on campus: Cabell 1st Floor Starbucks Glass Wall Booths
Favorite restaurant in Richmond: Greek on Cary