Honors Student Pursues Medicine Through Guaranteed Admission Program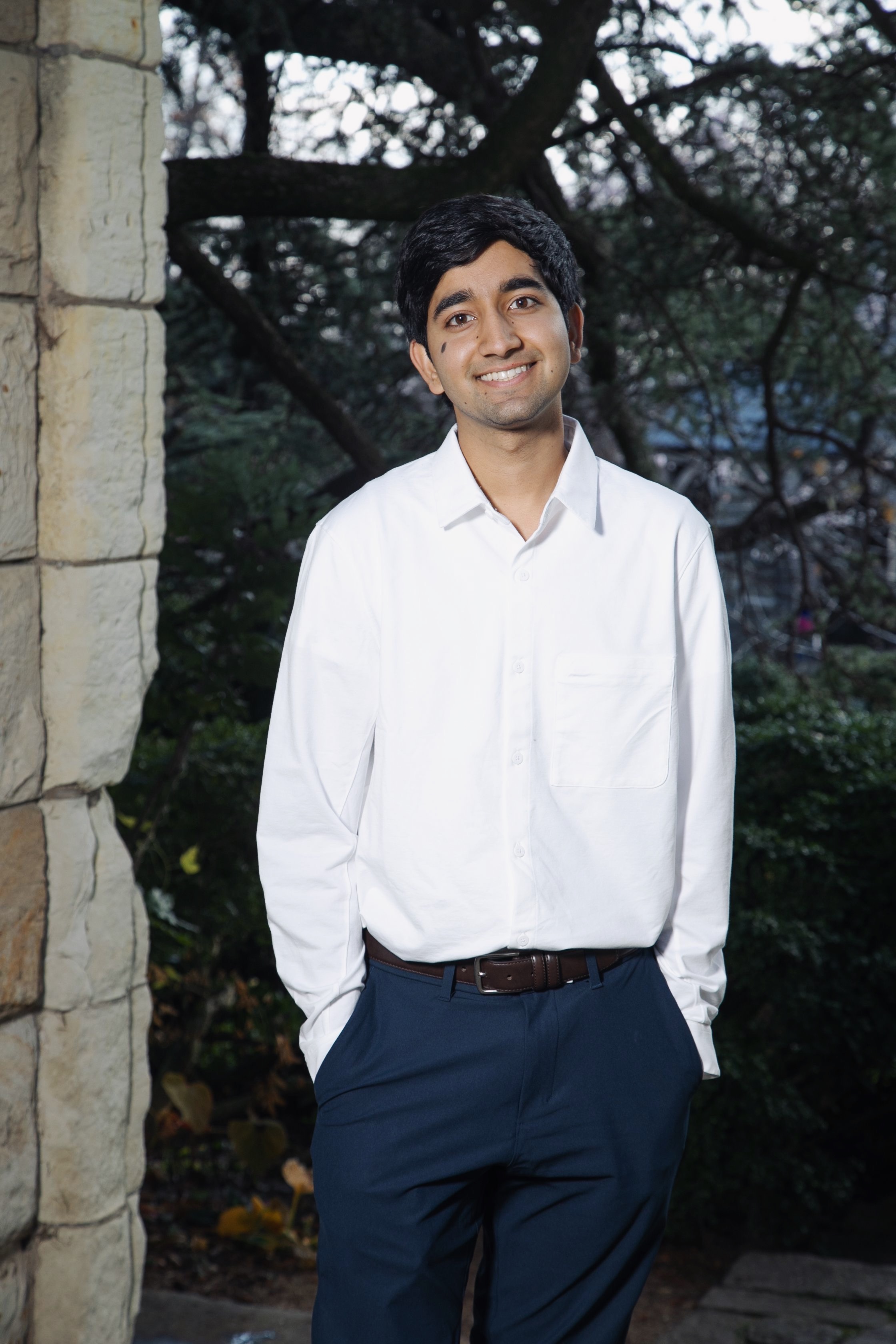 Ishaan Nandwani
Hometown: San Jose, Calif.
Rank: Junior
Major: Biology & Spanish
Ishaan Nandwani is a junior double majoring in Biology and Spanish. His interests have always been interdisciplinary, but he landed on going to medicial school because he was inspired by his aunt, a practicing endocrinologist who graduated from the VCU School of Medicine. Through the Honors College Guaranteed Admission Program, Ishaan will go directly from his undergraduate studies into his first year of medical school at the VCU School of Medicine. Below, Ishaan answered our questions about choosing to pursue medicine, why he opted for the Guaranteed Admission Program, what the Honors College has given him on a personal and professional level and what's next for him.
On the Guaranteed Admission Program:
As a senior in high school, I knew for sure that I wanted to be a doctor. Prior to that realization, I weighed many different career options because I've always had a lot of interests – writing/journalism, acting and teaching. Once I settled on medicine, I felt that being in the Honors College Guaranteed Admission Program for medical school would be the best path towards ultimately becoming a doctor. At the same time, I felt that the program would give me for flexibility to pursue my other interests. It also definitely saves a lot of stress during the medical school application process.
On Honors:
When I came to VCU as an out-of-state freshman, I didn't really know a lot of people. The first program I did before I even got to campus was the Freshman Research Institute through the Honors College. That helped me introduce me to campus and to people that I'm still friends with to this day. Also, living in the Honors dorm my freshman year was a really great experience to feel connected to something bigger than myself.
VCU is a great place with a lot of opportunities, but it can feel overwhelming because there's so many different directions that you can take. That's why it was so great to have the Honors Community to support me within the larger university. That was really special to me because even at such a large university, I had a community to lean back on, which I found in Honors.
I also got to meet so many great faculty members in Honors. I loved all the professors that I had and I really valued getting to learn from them and get to know them as people. I'm a teaching assistant for Professor Boyes' Rhetoric class, and an editor on Auctus, which Professor Tyndall supervises, and it's been great to get to know them beyond the classroom setting.
On Pursuing Medical School:
I was first exposed to and interest in medicine at a very young age. My aunt, who is an endocrinologist and graduated from the Medical College of Virginia (MCV), was a really significant influence for me, and to this day inspires me with her sacrifice and dedication to the field.
As I grew older and started to understand more of what medicine was about, I really started to love the patient care aspect of it—taking care of patients and having a long-term relationship with them. I've also gravitated toward my biology courses and find the human body to be simply fascinating – there's never an end to the learning. As I've immersed myself more into the medical field, volunteering at local clinics and conducting research, I realized that becoming a physician perfectly meets my goals of developing long-term relationships with patients, while also being incredibly intellectually stimulating and fulfilling. I've also reached a point where I'm also interested in advocacy and social justice work to help reduce health disparities in minority communities.

I felt that being in the Honors College Guaranteed Admission Program for medical school would be the best path towards ultimately becoming a doctor.
On What's Next:
After medical school and my residency, I would love to continue doing research into health disparities and working with minority communities while practicing medicine. This past summer, I did an internship at Duke School of Medicine's Health Equity Department and traveled to Arizona to volunteer at the U.S.-Mexico border with migrants. These experiences have helped define my interest in working with vulnerable communities and advocating for a health care system that works for everyone. Even further down the line, I would love to serve in the government in some capacity, perhaps serving as a medical officer at the Centers for Disease Control or working in public health.