Honors Student Spotlight: Naima Almajdobah (Graphic Design, VCU Arts Qatar)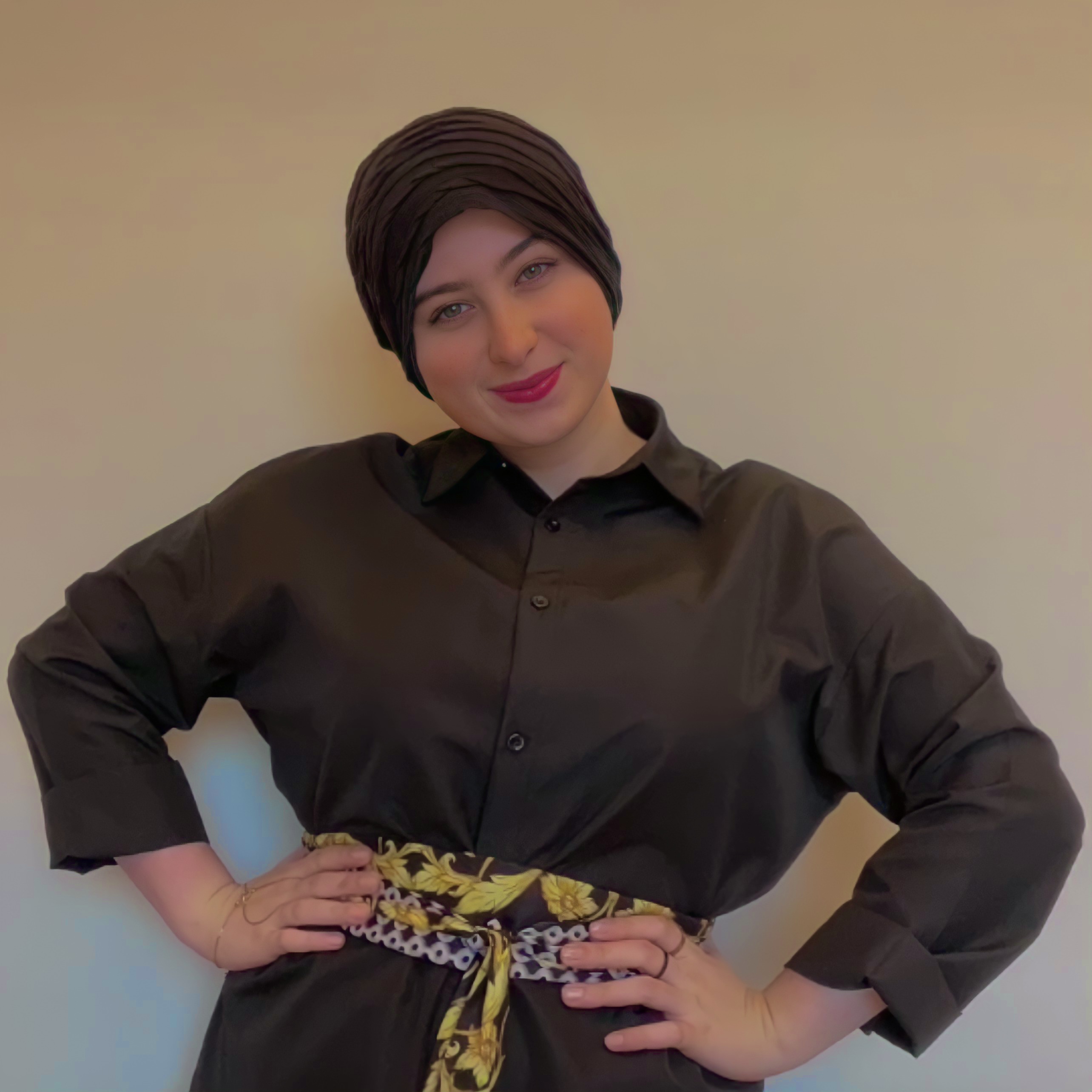 Name: Naima Monif Almajdobah
Major: Graphic Design
Rank: Senior
Hometown: Palestinian, with Jordanian citizenship, born and raised in Qatar.
Why did you choose to be an Honors student?
The reason I joined Honors was that I wanted to get the full university experience, which goes above and beyond. I wanted to get out of my comfort zone and be able to challenge myself. I want to be a professor in the future and pursue a master's degree because I never want to stop learning new things and I knew that Honors was going to be the perfect piece to my yet unfinished puzzle, and I was right.
What has it been like to study at VCU Arts Qatar?
It is quite hard to describe the experience. Although we had COVID take two years of my time there, I was still able to enjoy every single moment of it. The laughs, the troubles, the tears, the excitement, the stress. It is definitely a roller coaster ride, an unforgettable one, and a ride that I would love to go on again.
What has been one of your best memories as a student there?
The art and design community is one of the best communities that anyone would like to be part of, so being around incredible, talented, and creative people was one of the best things. The fact that we all come from different backgrounds, we still all share our interest in art and design, and that is what made all the relationships and memories special and unique. I won't be able to choose one memory that I like or one incident. Because the whole community that I was in is the best memory.
The reason I joined Honors was that I wanted to get the full university experience, which goes above and beyond.
What are your future goals in art/design?
After graduating, I would like to pursue a master's degree, to be able to achieve my bigger goal which is becoming a professor and teaching in one of the art and design institutions.
What advice do you have for younger or prospective students?
Always trust the process and enjoy it. Enjoy even the bad times in it, because one day you will look back at those times and be proud of what you went through, for they were the times that made you who you are today.
To see Naima's recent exhibit, "Extending traditions through the sonification of Palestinian embroidery," click here.