Transfer Student Thrives in Honors, Finds Collegiality and Challenge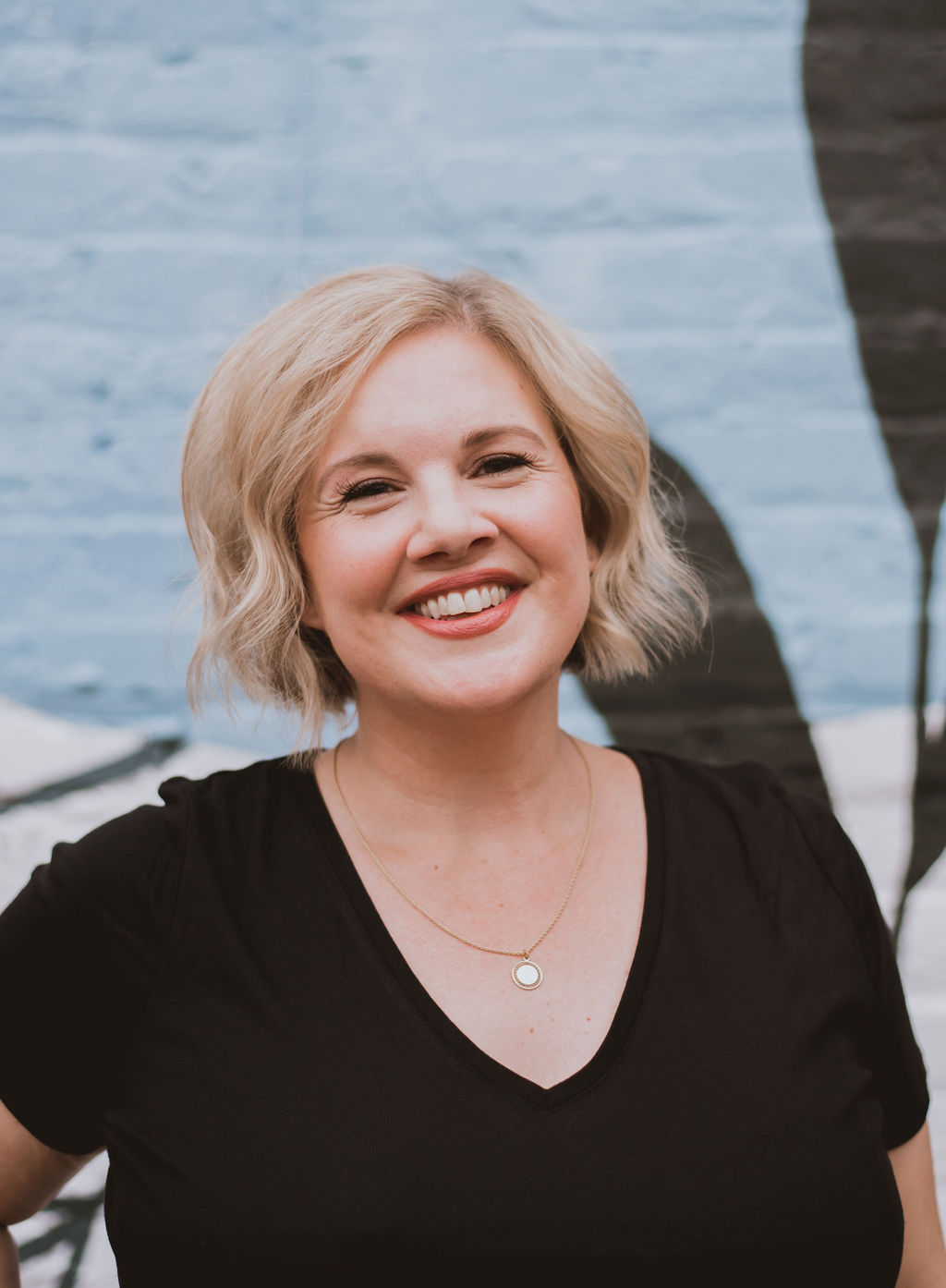 By William Lineberry
lineberrywd@vcu.edu
Things do not always go according to plan. Sara Huffman knows this first hand. But she also knows that just because something does take the first time around doesn't mean that it won't take the second time.
Sara, an Honors student who is set to graduate this December with a bachelor's of science in public relations from the Virginia Commonwealth University Richard T. Robertson School of Media and Culture, has taken a winding road back to higher education. Her journey, as she calls it, began more than 20 years ago when she started college at George Mason University right out of high school.
"I basically didn't want to be in college at that point in my life so I just didn't go to class," Sara said.
The timing did not feel right so Sara withdrew from George Mason, her hometown university, and started working at a record store in Fairfax. A career started to take shape for Sara during those years away from school. She held a stint as a graphic designer at a newspaper group in northern Virginia and then later lived in Los Angeles where she worked as a production assistant with the goal of becoming a television writer. As the years went on, the idea of going back to school became less and less realistic, she said.
Eventually, Sara walked away from that career and moved to Richmond to be with family. She knew that she wanted to go back to school and earn her degree. She felt that she was in a different place as a person and had a feeling that this time around things might be different. In the fall of 2017, she began taking classes at Reynolds Community College.
"I found that this time around, I absolutely loved it [being in a classroom]," Sara said. "I was so excited to go to class. I couldn't wait to learn stuff. I felt like a big nerd but I said 'I'm OK with that. I'm OK with being a big nerd.' I just loved it."
After three semesters at Reynolds, Sara could see exactly where she wanted to go. She connected with the VCU Transfer Center and began laying the groundwork for what her future at VCU would look like as a transfer student. Her first classes as an Honors student majoring in public relations in the Robertson School started in the spring of 2019.
"[I enrolled in Honors] to see if I was up for the challenge," Sara said with a laugh. "Can I get in and can I keep my grades up enough to stay in? I thought that for a kid that, basically, flunked out of college the first time that it would be really cool to graduate from Honors."
It was a self-accountability process, in a way, she said. And it was one that paid off for her.
In the Honors College, Sara found what she described as a heightened undergraduate experience. By taking Honors courses across a variety of disciplines, attending Berglund Seminars and the Honors Contracts program Sara could feel that this time around things were different and she found the experience she had been seeking.
Through the Honors College's Course Contract Program, Sara was able to build relationships with professors and produce work outside of the traditional course assignments.
"The Honors Contracts really gave me that quote on quote 'college experience' that I was looking for," Sara said. "It gave me one-on-one time with my professors and gave me the chance to get to know them and get to do elevated work."
The Honors Contracts really gave me that quote on quote 'college experience' that I was looking for. It gave me one-on-one time with my professors and gave me the chance to get to know them and get to do elevated work.
Through an Honors Contract public relations class, Sara was assigned to work with the three Girl Scout Troops from across the state and published a press release about the Girl Scouts attending the Virginia Women's Monument unveiling in Richmond.
"It made me realize: I can do this." Sara said. "I am being challenged in a way and proving to myself--and other people--that I can do this. And I don't think I would have got to that point without having done the Honors Contracts."
In many ways, Sara said, she is happy that her trajectory and experience played out the way that it did. She feels that earlier in her life she was just not in the right place to appreciate and get all that she has gotten out of the college experience.
Sara's trajectory led her to a perspective where she has been able to better embrace what's in front of her and really savor it, she said, and that is what she would encourage all students to do.
"For me personally, I feel like I got way more out of it this time," Sara said. "There are so many chances for opportunity at VCU and in Honors: workshops, one-on-one meetings with your professors, student organizations and so many other opportunities that help you try new things and meet new people."