Two Honors College Students Receive Prestigious Language Scholarships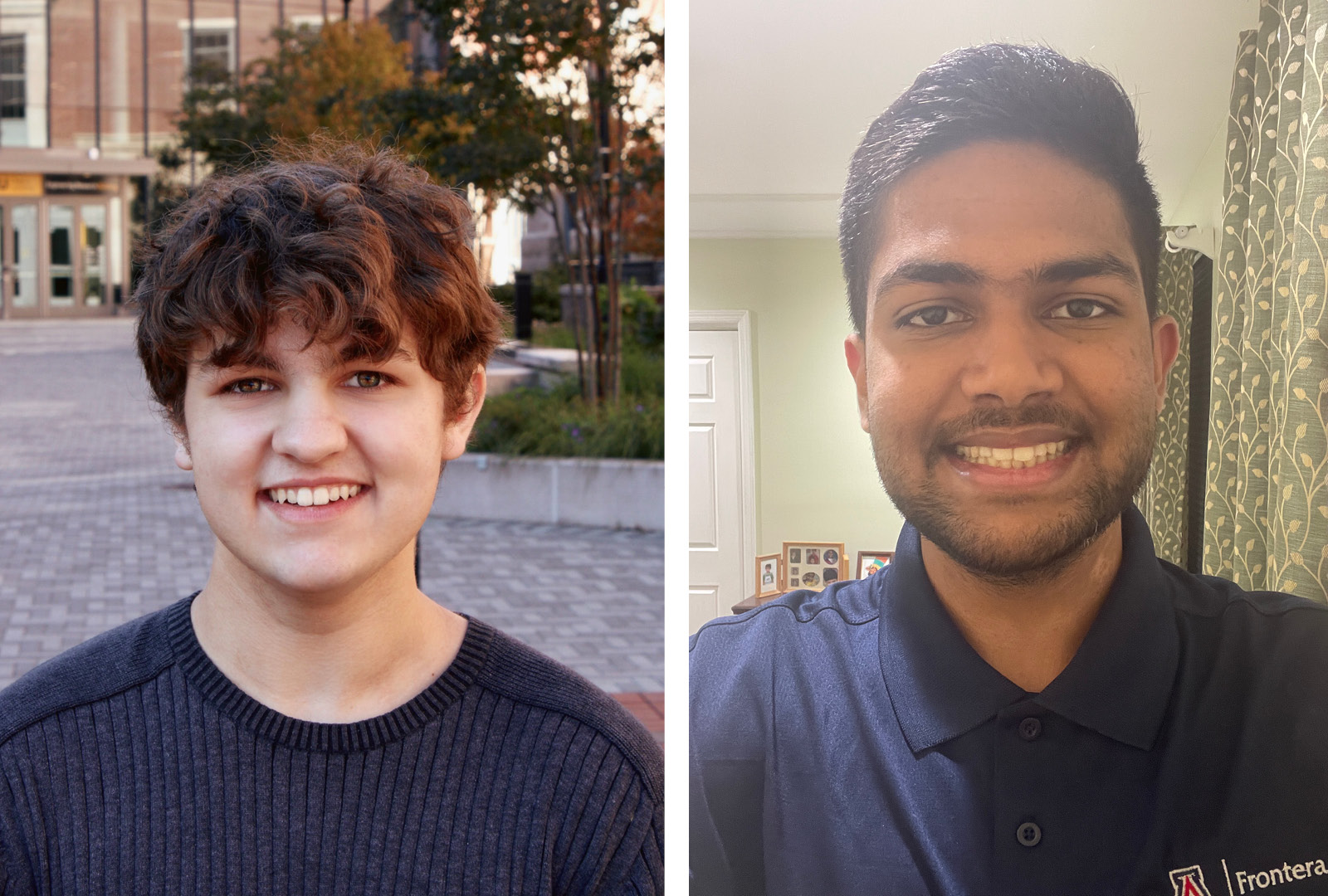 By William Lineberry & Sarah Klotz
Two students from the Virginia Commonwealth University Honors College have been selected for the highly competitive Critical Language Scholarship and CLS Spark Program, which will allow them to study languages abroad with the goal of helping improve U.S. diplomatic relationships.
Vineeth Vaidyula (right), a student in the Honors College who will graduate in 2023 with a bachelor's in biology from the College of Humanities and Sciences, will be studying Russian.
Ryan Jackson (left), a member of the Honors College who will graduate in 2026 with a bachelor's in mass communications from the Richard T. Robertson School of Media and Culture in the College of Humanities and Sciences, will be studying Russian virtually through CLS Spark.
CLS received more than 4,500 applications and selected only 420 students for the scholarships.
"We could not be more excited for this year's CLS recipients," said Jeff Wing, director of the National Scholarship Office. "We know from having nearly 40 past recipients that these students will have amazing experiences. They will experience perhaps their most challenging academic situation for the first two or three weeks, and then they will learn the target language faster than they can possibly imagine for the remainder of their time. Most every past recipient did not want to return because they were learning the language so rapidly at the end of their courses."
CLS and CLS Spark are funded by the U.S. Department of State for the study of 14 languages deemed critical to U.S. diplomatic and national security interests. Recipients will spend the summer abroad intensively studying their target language.
CLS Spark provides students the opportunity to study critical languages virtually when they may not have access to studying these languages on their campuses. Participants will spend the summer learning either Arabic, Chinese or Russian through online classes and activities facilitated by native speakers at a host institution abroad.
VCU's National Scholarship Office, which is housed in the VCU Honors College, assists all VCU students and recent alumni with the application process for the Critical Language Scholarship and other esteemed awards.
The NSO will be hosting a hybrid CLS information session on April 25 at 3 p.m. Register for this session or request a recording here.
To learn more about other external funding opportunities, schedule an appointment with a member of the NSO staff.